The one who is born at Indian is naturally very fortunate, because of the nation has the quality to adopt each and everything that comes to its land and sui generis flexibility of culture and religion. World's oldest civilization, Indus Valley Civilization had grown and matured here only in the Indian subcontinent. In addition to this flaccidity, India became the home of discrete and vast culture with the amalgamation of all manners of religion. People from all walks of life, in India, can follow any denominations of one's choice. The landscape gives its uniqueness with all types of weathers and also plains, hills, valley, coasts, and thick woodland. In India, cab booking service is also very easy and affordable to hire to make the journey fabulous.
There is something about this very land that forces its habitat to roam around in the country and magically, every time finds something new in this amazing new country. Likewise, last weekend when I start my listing for my tour of offbeat places, which I thought had visited, but it came to me as a surprise a shock to my thought that still there are many places in this magical land yet to be visited. So I prepared my checklist for five places, which I thought to be in my league of offbeat destinations. Aforetime, I take the help of cab booking service with Bharat Taxi and started my offbeat gateways to five unknown places in India. The places like Sula Vineyards in Nashik, Malvan in Sindhudurg, Bhandardhara in Ahemadnagar, Zenith Falls in Khopoli, Murud janjira in Raigad.
Cab Booking Service for 5 off beat Gateways in India:
These are not very popular among visitors from another part of India. Now, I have taken the help of a cab booking service from Bharat Taxi, I start with the most interesting and unique in its own genre, is situated in Nashik, Sula Vineyards, the first commercial winery venture in India. But that is not all, Sula Vineyards has also their own resort and Tasting Lounge to taste all these great and flavorsome wines.When I reached there it is purely and completely lushes green with a hint of scenic beauty which I enjoy with a glass of wine in my hand and great vineyard in my sight.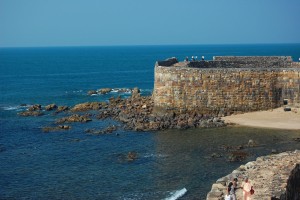 2. A Malvan in Sindhudurg: The town of Malwa is most famous for its historical Sindhudurg Fort of Sindhudurg district. When I arrived here with a taste of wine in my taste bud, I instantly leave my Rental Car feeling the chilled sand in my feet. The coastline Malvan is among the most amazing tourist place for all those who loves to dive and feel strength the water. The place is like a hub or play station for all types of water activities. Before my arrival, I am completely unknown of the fact that Malvan is amongst the rare spot for Scuba Diving and snorkeling.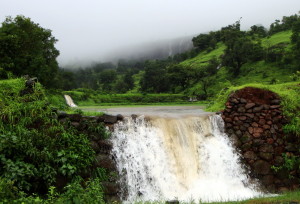 3. Bhandardhara in Ahemadnagar:
The everlasting memory from Malvan still holding me back, but traveling is a part of my job, so I have to move on with this great experience in the direction of the Western Ghats where this beautiful resort village called Bhandardhara is increasing its beauty. I left my cab booking service in the outskirt of Bhandardhara and decided to roam. And when I got inside, then I understand what I missed. The nature is like giving all her blessing to this place only. The Temples, the valleys, the Forts and most important Dams on which this whole village situated with waterfalls around the area. It is a place for all those who wanted to spend their weekend without any sonority.
4. Zenith Falls in Khopoli: This Fall show off its full thickness and strength to its fullest. Zenith Fall is not all that type off all, which just drenches you it is more than that.It is a good picnic spot also.
5. Murud janjira in Raigad: And at the end of my ride I reached Murud janjira which is increasing the beauty of the district of Raigad. This Fort Island is like a lotus flower in the middle of the water. By visiting this place it just left you speechless.
All this time I used to think I traveled all off the beaten places, but after this tour it opens my eyes to new possibilities and it becomes my all time favorite riding site.